Hack #10 for a WOW CX Management
Start Driving Customer Feedback Revenue From All Your VoC & NPS Programs
Now that we've come a long way since the beginning of this list of 10 hacks for a WOW CX Management, it's time to unveil the last one, enabling you to generate direct revenue out of Customer Feedback. 
Increasing your CX ROI should not be such a complex task, however, according to an independent firm, Customer Experience leaders who can't prove their value to the business will find themselves on the street. 
To drive revenue from Customer Feedback, you should try to smoothly incorporate revenue-generating actions while measuring experiences and collecting feedback. Do this at every stage of your Sales & Marketing funnel:
Awareness

Interest

Conversion / Purchase

Loyalty

Advocacy
How can you achieve this? Just keep it interesting for your customers and leads. This way you're not only nurturing your contacts, but you will be monetizing directly from all your CX efforts. 
You can enrich any survey or form with a variety of upselling, cross-selling, or repeat sales actions, you can prevent churn or even link a satisfaction with an existent or new referral program to generate new customers by turning "theoretical recommendations" (a 9-10 score in your NPS questions "Would you recommend us to your family and friends based on your latest experience with us?") into real ones.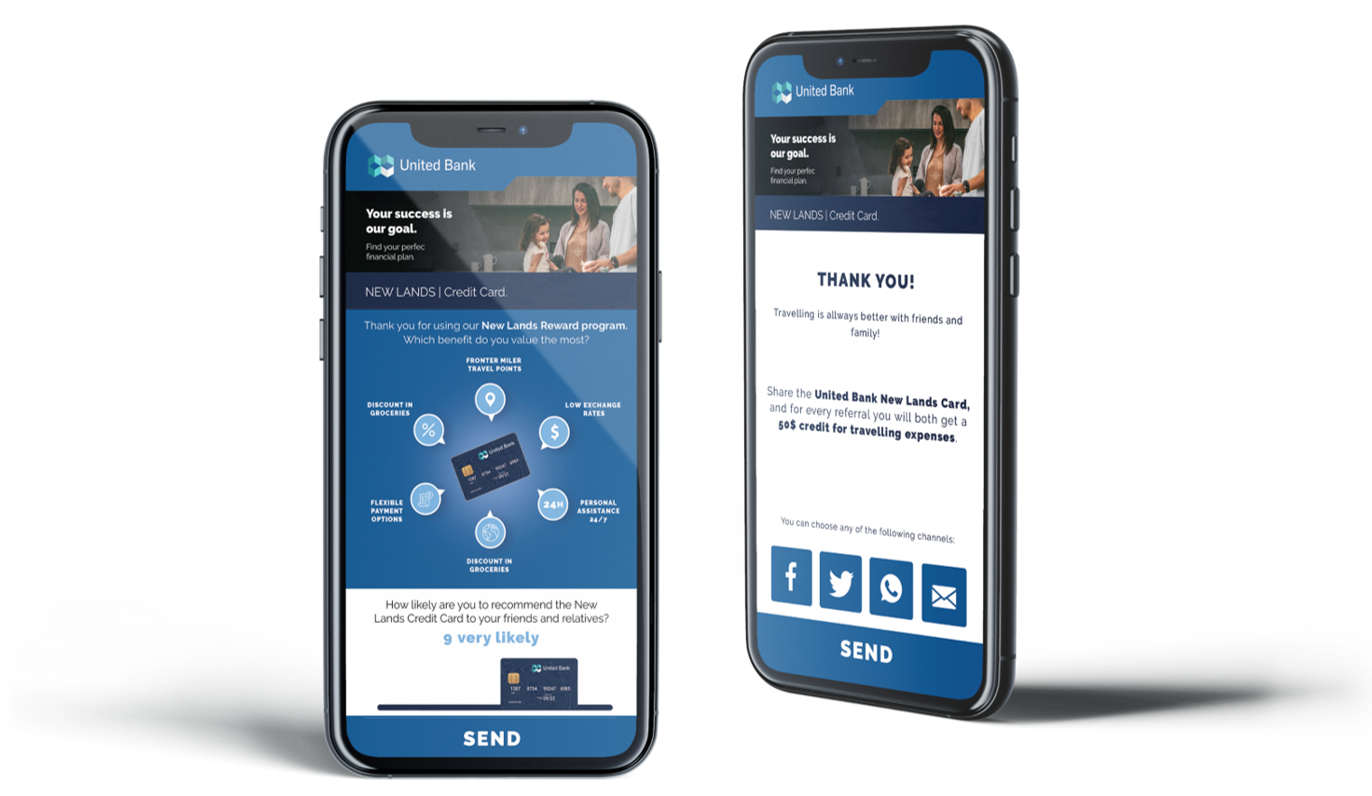 Time to Take Action!
You are already getting very valuable and personalized insights when your customers respond to your surveys, so it makes sense to make the most out of those moments of high satisfaction from your customers.
Not so sure where to start? The first step would be moving away from old, traditional, and ineffective survey formats. Use OPIs instead: rich and engaging interactions that are not only boosting response rates on every single CX & EX program where they are implemented but also a great way to easily include such elements. 
With OPI-based CX efforts, you can easily turn a plain response page into a sales assistant or a rewards program generator if the feedback your client provided it's above a chosen score. You can even smoothly amplify the impact over public and private channels (WhatsApp, email, social media, etc.) by enabling customers to easily share and get rewarded. 
Your surveys will no longer be "just surveys", but real value generators. We're talking about high-value data, but also about turning CX into a revenue generator, all thanks to Customer Feedback! 
Start driving value INSTANTLY from your CX efforts with OPINATOR!