Webinar: Wanna Keep Your CX Job? Move From Surveys To Real-Time Engagement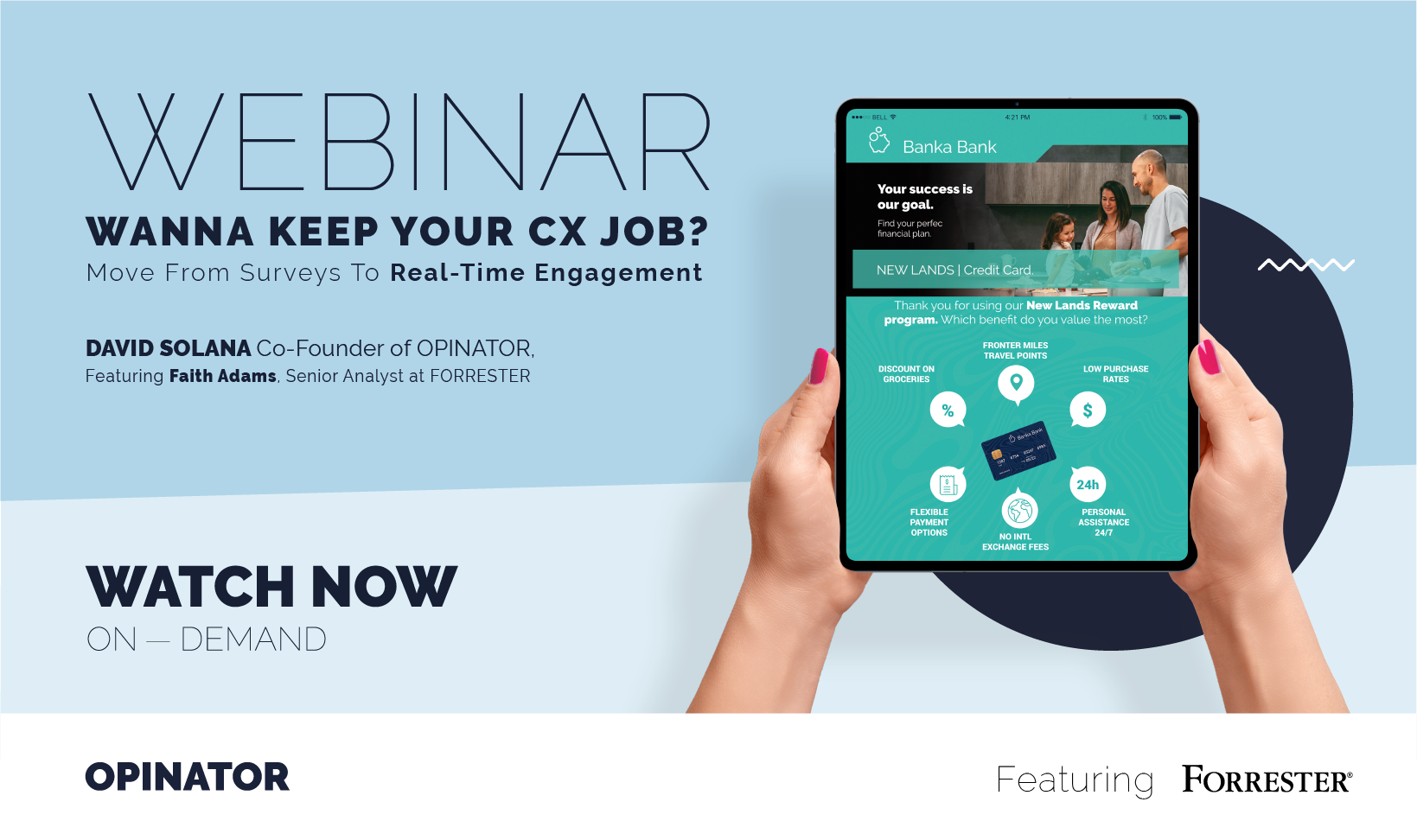 CX Webinar
According to FORRESTER, Customer Experience leaders who can't prove their value to the business will find themselves on the street.
Watch on-demand this session, which took place on Thursday, January 28th, 2021 at 11 am EST. An insightful Webinar discussion around CX 2021 trends and musts.
Learn from our featured expert, Faith Adams, Senior Analyst at FORRESTER, and David Solana, Co-Founder of OPINATOR, how shifting from a survey model to an engagement model will enable you to not just measure CX, but to turn your CX Program into a Value Generator. 
In particular, you will see how to:
Move beyond old surveys to boost customer engagement with rich interactions that become an extension of your brand.

Improve processes with real-time decisioning in customer pain points.

Drive revenue by acting instantly on moments of high customer satisfaction.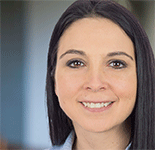 Senior Analyst – Customer Experience
Forrester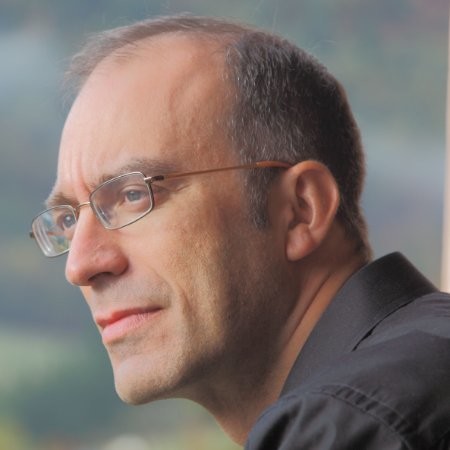 Co-Founder & Co-CEO
OPINATOR
Faith Adams is an analyst at Forrester Research, serving Customer Experience Professionals. Her research focus areas include customer experience measurement and customer-centric culture. Prior to joining the research team, Faith spent nine years working in customer and patient experience. Most recently, she was the customer experience director in the insurance division of John Hancock, where she led the implementation of a customer experience measurement system. Leveraging the voice of the customer, she helped establish a different approach to building loyalty, increasing customer lifetime value and improving the bottom line while also assisting in the development of a more customer-centric culture.    
David Solana is Co-Founder, Co-CEO, and Chief Sales and Marketing Officer of OPINATOR, the company that is bringing the human touch to Experience Management and enabling businesses to manage customer experiences in a new, smarter, and more engaging way. Before starting up OPINATOR, David held different management positions at leading corporates, most notably at Microsoft, where he pioneered and led the Mobile Division. David holds a major in Physics and a Master's degree in Computer Science from the University of Oregon.
Did you miss this session? Watch on-demand following the link below!